The final framework will inform the process of Recovery and Renewal and prepare for future crises, reducing future risk. Duncan is Professor in Operational Research and Critical Systems at the University of Manchester. He works in the Humanitarian and Conflict Response Institute focusing on developing frameworks to support decision making in emergency planning, response and recovery.
Róisín is a Project Coordinator at University of Manchester and develops The Manchester Briefing which brings together international lessons on COVID-19. Róisín is also certified with the British Psychological Society as an Occupational Test User. Prior to joining University of Manchester, she spent some years working in management and training in the private sector. Duncan sits on numerous research, policy, planning and evaluation committees for the European Union, United Nations, international NGOs and networks, and governments across the world. He chairs a committee on Community Resilience for the International Standards Organization and wrote disaster-related international standards on spontaneous volunteers , conducting peer reviews , mass evacuation , and vulnerable people .
After the 2010 Chile earthquake and tsunami he created the Education Model for disaster risk reduction which has been applied in several schools.
In addition to his extensive roles in local government, Ahmed is also committed to volunteer work and social activism.
The first involves the application of a discovery-oriented approach to develop a conceptual framework identifying key variables and relationships that are important in understanding strategic recovery, renewal, and resilience.
This project delves deeper into relationships, assurance, delivery, community governance, and many other dimensions.
Jane is a member of the Association of Business Psychology and has previously worked as a behaviour therapist and health systems transformation coordinator in Kenya.
We are working through BSi to develop ISO 'Guidelines for planning Recovery and Renewal' as the nominating national standards body. Ramallah Municipality will launch the "Green Ramallah Project" with the aim of bringing the city towards sustainable urban development that complies with the city's Resilience Strategy 2050. Following careers in the Army and Police Service, David went on to become Head of Emergency Planning & Business Continuity for Lincolnshire County Council, and Secretariat to the Lincolnshire Resilience Forum between 2008 and 2016. Founder and co-chair of the East Coast Flood Group – the collaboration between local sub-national and national government levels of resilience, developing co-ordinated planning and emergency responses to the Coastal Surge threat along the East Coast of the UK.
Leopard seal geolocation and activity data from Bird Island, South Georgia, 2003 to 2013GB/NERC/BAS/PDC/01083
Her research focuses on community resilience following disasters in the context of developing countries. For the past five years, Jenny has been working with national and local governments, academia, and civil society to provide support in disaster planning and recovery including community resilience in Chile and Argentina. She holds a Ph.D. in Social Science Research Methodology and is an advisor and member of the Chilean Mirror Committee ISO/TC 292 Security and resilience for the National Standards Body .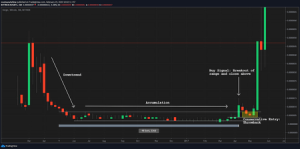 He is currently writing the international standard on recovery and renewal from pandemics . Based in London, Femke is a Senior Manager in Engagement and Knowledge at the Resilient Cities Network. She has a background in urban development and climate adaptation, with a focus on capacity building within local governments. Femke brings insights from over five years' experience in the not-for-profit and private sectors across Europe, Southeast Asia, the Middle East, and North America. She holds a first-class honours degree from the London School of Economics. Supporting local resilience partners across Thames Valley including work in the initial Strategic Recovery Coordination Group and working at the tactical level via its Community Hubs Working Group where volunteers have been supporting shielded groups.
A Strategic Recovery, Renewal, Resilience Framework: Insights from Theory and Practice
Taking steps to lock your screen when you leave your desk is a simple thing to do, but will prevent someone else from accessing your computer. That way, if there's a break-in, fire or flood, you don't lose everything. Yearly and monthly weather average graphs and data generated using data from 2009 onwards till now. Weather charts displays the temperature, precipitation, pressure, wind speed and gust for next 14 days. Looking to buy past/historical weather for Skatt, please visit Historical Weather Data section. If you would just like to know what the weather was for a past dates for research or education or you are just curious then visit our historical weather of Skatt section.
He has trained in Japan in strategies for disaster risk reduction at the University of Kobe, SEED ASIA, and the Kobe International Center for Cooperation and Communication . Boris is author of several publications, including local and national policies related to prevention, response, recovery, and resilience to disasters. He is member of national expert committees and a leader of international cooperation projects related to disaster risk reduction. This research, led by Andrew McClelland and Duncan Shaw, is focused on the impacts of COVID-19 on tourism and how lessons learned during the pandemic are shaping the strategic thinking of tourist-historic cities in relation to recovery and renewal.
Florence Best is an Assistant Project Coordinator at the University of Manchester with research interests in behaviour change management and organisational development. She obtained a BSc in Psychology and MSc in Organisational Psychology from the University of Manchester. Alongside studying, she gained experience as a research assistant at the University. Florence is a member of the British Psychological Society and a qualified Occupational Test User.
Nadine is a graduate of Founder Institute/Silicon Valley and takes an active role in entrepreneurial platforms.
The Manchester Briefing is distributed to over 50,000 through a network of partners and is core to our engagement with the Resilient Cities Network which disseminates it to its 4,000 cities.
Working with partners in Essex to support the thinking and planning of the Strategic Recovery Coordination Group.
Alongside studying, she gained experience as a research assistant at the University.
Duncan Shaw, David Powell, Andrew McClelland and Simos Chari are conducting a longitudinal study of recovery and renewal from the arrival of COVID-19 to its aftermath.
Learning about GM's approach to developing, implementing, and monitoring the delivery of Recovery plans.
Firstly, this work aims to propose a new decision-making framework that enables informed and rapid decisions nearest to the information source. Secondly, this research aims to contribute theoretically to solving the autonomy-control dilemma that exists in the literature. Thirdly, to suggest practical implications that inform policymakers and emergency responders on how to enable autonomy for on the ground staff for higher resilience and agility. Duncan Shaw, Simos Chari and Andrew McClelland are developing a strategic recovery, renewal and resilience framework through empirical research. This research study will employ a mixed-methods methodological approach and research design through two phases.
The Project will focus on three fields that are considered enablers for smart cities; IT Security, Telecoms and Computer Networks, and Smart Grid. Resilient Cities Network is the world's leading urban resilience network. We bring together global knowledge, practice, partnerships, and funding to empower our members to build safe and equitable cities for all. Working with resilience managers in the city of Vancouver to support their development of a Recovery planning framework based on ISO 'Guidelines for planning Recovery and Renewal'. Observing how resilience partners in Greater Manchester develop strategic Recovery plans through their Recovery Coordination Group. Learning about GM's approach to developing, implementing, and monitoring the delivery of Recovery plans.
Organisational renewal and/or resilience of micro-businesses during COVID-18: A Palestinian Case Study
Lina was trained as an architect and urban designer at the Bartlett School of Architecture in London. Magda's general research interest is in the field of marketing strategy and the role it plays in addressing global societal challenges. Her current work focuses on discovering strategies to improve the performance of micro-entrepreneurs (self-employed and businesses with less than 5 employees) operating in emerging and subsistence markets. Magda's main focus in the Recovery, Renewal and Resilience project is to understand how the pandemic has affected micro-businesses and self-employed across the UK. While the news often reports the negative impact the pandemic had on the economy, Magda is interested to explore the coping mechanisms and opportunities businesses managed to harvest during the pandemic.
Daytime temperature stays around 31°c and at night it goes to 15°c.
The UK's independent authority set up to uphold information rights in the public interest, promoting openness by public bodies and data privacy for individuals.
This study follows a mixed methods methodological approach and research design through interviews, focus groups and observation with decision-makers at different levels covering organisations involved in the response to COVID-19.
This concept allows, in addition to information, physical resources (e.g. human resources/volunteers) to cross into and work for the organisation to support its resilience and agility during emergencies and periods of high or unique demand on resources.
We will be working more in organisations in Thames Valley including in Buckinghamshire and in Royal Borough of Windsor and Maidenhead. Ayham's experience covers diverse posts and sectors such as quality management, HR, and change management in the not-for-profit and commercial sectors. His latest research aims at enhancing the resilience, agility and viability of systems during emergencies in the context https://coinbreakingnews.info/ of managing spontaneous volunteers during disasters. Ayham's research interests involve enhancing systems' resilience and agility using soft operation methodologies , complexity management, change management, and systems thinking. David has also worked to develop collaborations and 'exchanges of experts' with other European countries also facing the challenges of managing emergency mass evacuations.
In this COVID-19 & Systems research project Ayham Fattoum, Alan Boyd, Duncan Shaw and Simos Chari are exploring operational solutions to enhance the autonomy of operational level personnel to rapidly analysing and acting on complexities during emergencies. The purpose of this research is to introduce flexible models of decision-making that enable this autonomy while maintaining the system's coherence and the ability to qualitatively inform and assess these decisions. This study follows a mixed methods methodological approach and research design through interviews, focus groups and observation with decision-makers at different levels covering organisations involved in the response to COVID-19. This project will also draw on the analysis of how volunteers, community groups, or support from other organisations and businesses were utilised during COVID-19. This work strives to contribute to this area of research in three ways.
Mobilising and managing spontaneous volunteers during national and international emergencies, including COVID-19
This research will provide a theoretically and practically anchored framework for strategic recovery, renewal, resilience that informs organizations how to build adaptive capacities for future unanticipated events. Lina leads the resilience practice in Europe and the Middle East for the Resilient Cities Network. She is also responsible for the organization's global governance, city engagement and knowledge. Before joining R-Cities, Lina was Deputy Mayor and Chief Resilience Officer for the City of Thessaloniki, Greece. As Deputy Mayor, she initiated collaborations with the European Commission, the EIB and The World Bank. Prior to this, Lina was Chief Executive of the Metropolitan Development Agency of Thessaloniki, an inter-municipal company that coordinates national and international research projects.
Since 2018, he has held the role of Executive CRO to lead the implementation of Ramallah's first Resilience Strategy. He was Executive Director for the First Ramallah Group, before joining Ramallah Municipality in 1999 as the Administrative Director. In addition to his extensive roles in local government, Ahmed is also committed to volunteer work and social activism. Ahmed is a certified City Manager within the ICMA, he holds a bachelor's degree in Business Administration from Birzeit University. He was a Fellow of the Humphrey Fellowship Program at the Humphrey School of Public Administration at the University of Minnesota in 2004–2005. Staying on top of what personal data you hold will save you time and resources.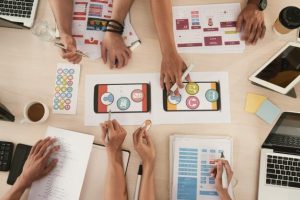 Ayham holds a PhD in business and management from Alliance Manchester Business School and MSc in management for business excellence from the University of Warwick. We know that places are at different stages of thinking about the aftermath of COVID-19. In the project we aim to involve those that may not yet have formally begun their cryptocurrency exchange jobs Recovery and Renewal process, as well as involve those that are perhaps more advanced in their thinking and activity. This website is using a security service to protect itself from online attacks. There are several actions that could trigger this block including submitting a certain word or phrase, a SQL command or malformed data.
It will also provide guidance on how to design ambitious Renewal Initiatives that transform communities to enhance local Resilience. Nadine acts as Deputy Chief Resilience Officer at Ramallah City since 2017, she supports the city in the development and implementation of urban resilience and sustainable development plans. She completed a master's degree in Competitiveness and Innovation from Deusto University/Spain, which allowed her to undertake a consulting role in digitization and business development. Nadine's interests extend from urban resilience and good governance to supporting the innovation eco-system. Nadine is a graduate of Founder Institute/Silicon Valley and takes an active role in entrepreneurial platforms.
We have collaborated on numerous webinars and thinking about Recovery and Renewal planning. Leading Working Group 5 on Community Resilience of Technical Committee 292 on Security and Resilience. We are leading the development of the ISO 'Guidelines for planning Recovery and Renewal'. Working with Department for Environment, Food & Rural Affairs, and Fire Service colleagues in the UK and USA, he also helped significantly enhance the UK's flood rescue capability. 45% of data created by IoT will be stored, processed, analyzed, and acted upon at or near the edge of the network by 2019.